As you play you will find Neightbors who can assist you in your battle against the zombies, as well as freinds who you can invite to enjoy the game with you.
While you may visit your friends as often as you like, each day you are only allowed energy. This allows you to help your friends with their homes or visit your neighbors and gain some extra food, experiance or materials.

In addition to five energy points, visiting your friends once a day gives you a roll of duct tape, which is essential in crafting items
NeighborsEdit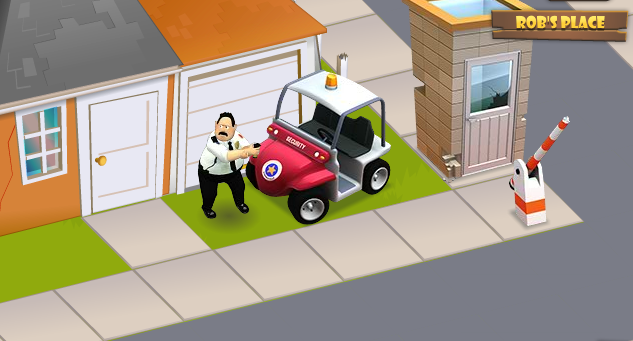 The first person you meet/save is Rob, the loyal (but admitedly lazy) security guard.
Always willing to give you another mission, Rob and his trusted pepper spray will help you as you play.
Farmer FrankEdit
Farmer Frank helps you learn how to farm, allowing you to create your own food and keep your energy up.
He lives across from Rob and doesn't mind you stopping by and taking anything from his garden.

More to come
Jerry LeeEdit
More to come
Zombie Lane is full of dangers, however you don't have to go alone, you can invite friends to play with you.
Hiring friends: you will get XP equal to friend level, max is 99 XP. You will also get a bonus depending on the weapon used by a friend. This will not spend friend ammunition, so when you go offline, equip yourself with the most powerful weapons.
You can hire just five friends per day (choose wisely)